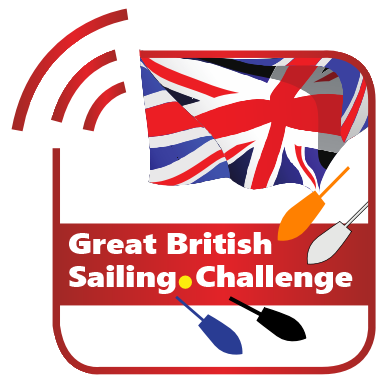 You love your boat. That's why, from all the thousands of choices out there, you chose the particular boat that you like to sail.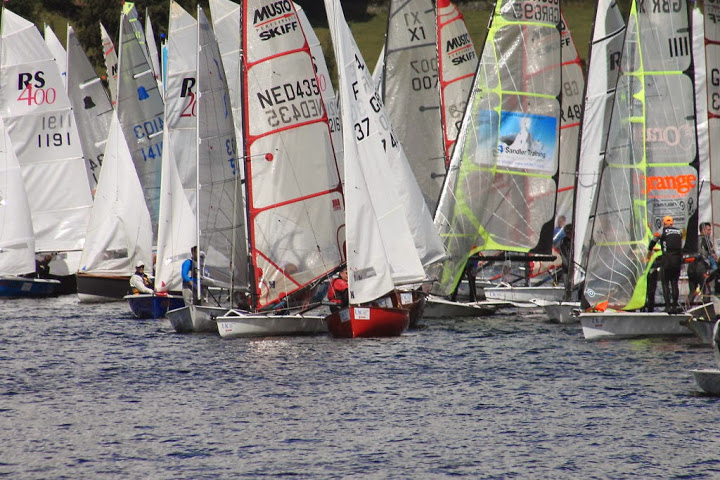 Chances are that you wish more people would think like you and sail the same kind of boat as you. Then you could all enjoy great turnouts at your open meetings and your big championships.
If you're already getting that, then good for you!
If not, then listen up! (and even if you're getting AMAZING attendance numbers at your own class events, you might still be quite interested in what we've got to say….)
We're launching something new
It's called the Great British Sailing Challenge.
Yes, big fancy name. But what is it?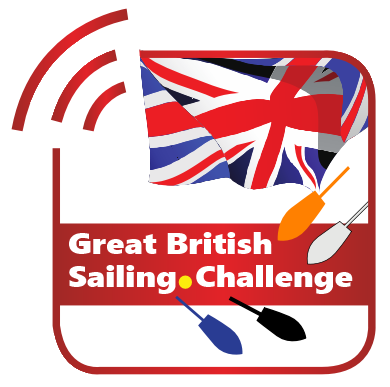 Ever heard of the SailJuice Winter Series? If you race dinghies in the UK, you probably have. It's a series of seven handicap racing events that take place over the British winter, incorporating some of the most famous names on the calendar such as the Bloody Mary and the Tiger Trophy at Rutland Water.
We've been running the SailJuice Winter Series for almost 10 years (the winter of 2018/19 will be the 10th edition), and we've learned a lot about what people do and don't like about racing in mixed handicap fleets.
So for the 2019 season we're launching the Great British Sailing Challenge.
This will be a series of open meetings throughout the year, both winter and summer, that will be open to pretty much all dinghies, and quite a few others besides, including catamarans, keelboats and even windsurfers.
"Yes, but handicap racing is a bit of a lottery. Some boats are bandits, others never win."
One of the big successes of the SailJuice Winter Series has been the use of the Great Lakes Handicap Numbers. These are a refined version of the RYA's PY handicap numbers, and the Great Lakes have produced very close racing across a wide range of classes, sometimes with 10 different types of boat holding the top 10 places in the overall results of events.
"But some boats are better than others in some wind conditions…."
Now we're taking the handicapping process a stage further with something we call 'Dynamic Handicapping'. This uses GPS trackers on each boat to measure their performance relative to each other. The core of the numbers stems from the Great Lakes, but by monitoring the performance of the boats in real time, Dynamic Handicapping enables us to analyse the data in even greater detail. It gives us the potential to create different handicap numbers for different wind strengths for example. If you had the choice of racing a Fireball or an Enterprise for example, which one would you choose if it was windy? And which one if it was a light airs drifter? Yes, exactly.
"But I prefer to race in my one-design fleet."
Yes, most of us do. And as we mentioned earlier, if you're already enjoying amazing turnouts at your open meetings then maybe you don't need to change what you're doing. There is no purer test of sailing skill than racing in a one-design fleet. We're not denying that.
However the question for many sailors in the less popular classes comes down to a choice of:
'Would I like to compete in a one-design fleet of 10 boats or less?'
Or…..
'Would I like to compete in a mixed handicap fleet of maybe 100 boats or more?'
Funnily enough, what we've found is that some of the regulars in the Sailjuice Winter Series (and we do get a lot of repeat customers from year to year) tell us they actually prefer the handicap racing to their one-design stuff during the summer. The mix of different boats can be a lot of fun, and you get to catch up with old friends that you maybe haven't seen for years because you've been competing in different classes for so long.
You can have your cake, AND eat it!
Oh, and by the way. There's nothing to stop you having your one-design race inside the handicap fleet. A race within a race. Indeed, that's what happens in the Sailjuice Winter Series, with a number of classes designating events in the Series as their Class Winter Championships. Even the RS Aero does this, sometimes bringing up to 50 Aeros to compete in a mixed fleet event. Why? Because it's fun! There's an extra buzz to the event. But at the same time they enjoy their one-design championship without any of the hassle of the Aero committee having to organise anything. It's all laid on for them.
The Great British Sailing Challenge will initially be based around major sailing events (established and new) across the year and spread around the country, with the top 100 sailors invited to a winner takes all final. Using the power of GPS tracking and the wealth of data generated, a ranking score will be calculated for individual sailors in each race, taking into account weather conditions and course differences, allowing disparate races to be compared. In addition to overall rankings, there will be a number of special category leader boards such as gender, age groups, boat types (hiking asymmetric, trapeze asymmetric, hiking symmetric, trapeze symmetric, foiling etc). Individual sailors will be able to see and measure their own personal progress or otherwise. Think Park Run and Strava for sailing events.
We've only given you the bare bones of what the Great British Sailing Challenge will be. There's a lot more to it than what we've said here, and we'll be trickling out more details in the coming months. Meanwhile, if YOU want to know more, get in touch by dropping Andy or Simon an email, details below. We look forward to hearing from you!
Interested in finding out more and getting YOUR class or YOUR club involved?
Contact
13/6/2018 18:45