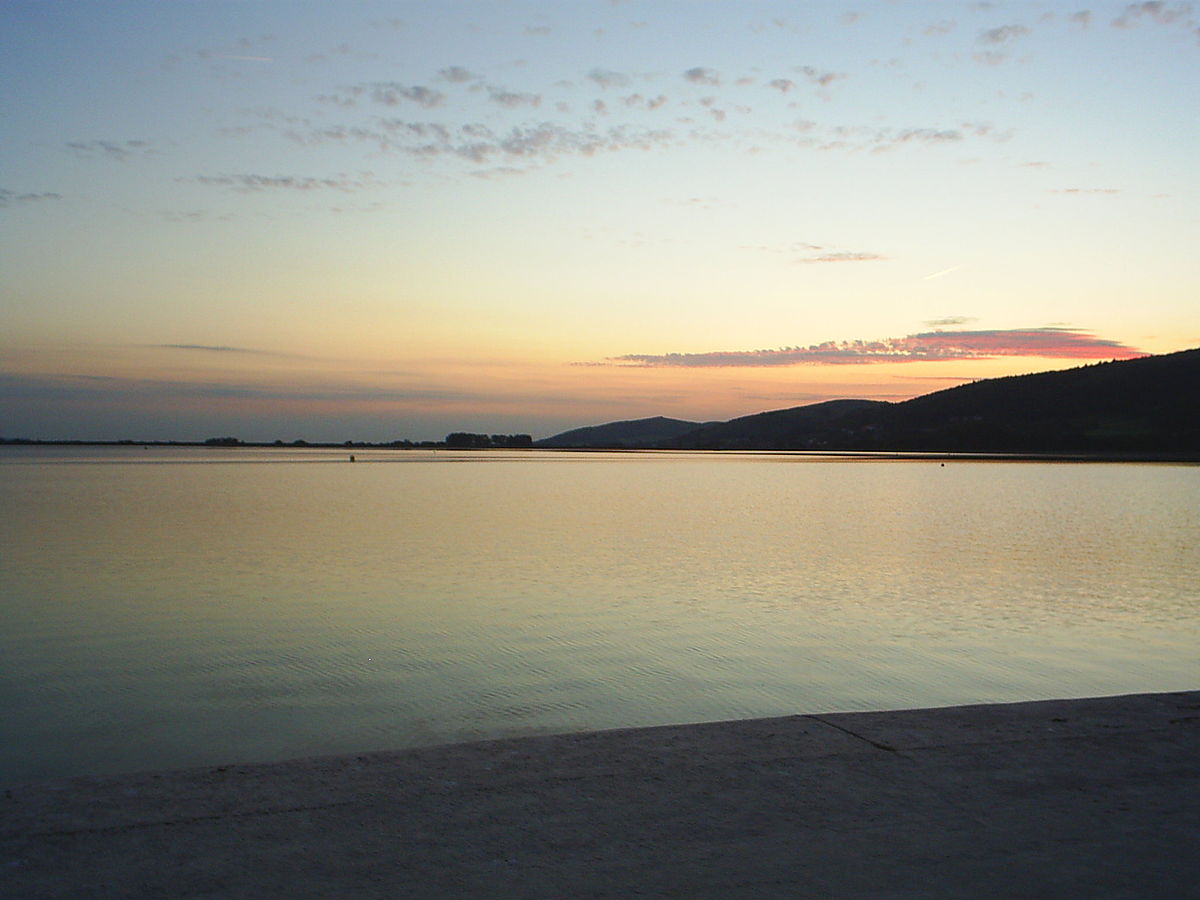 The first of the spring/summer events of this season's Great British Sailing Challenge is cancelled due to coronavirus....
The Cheddar Ales Chase has been cancelled, putting on hold the start of the summer season of the Great British Sailing Challenge.
Here is the statement from Bristol Corinthian Yacht Club....
With regard to the latest advice from the government and the RYA, BCYC has decided upon the following approach. However, please be mindful that guidance will inevitably change over the weeks to come, and we will keep you updated via email, club website, Facebook and What's App groups.
- BCYC will remain open and members are able to use the water seven days a week under the buddy system. This is because watersports are generally non-close contact, and getting out into the fresh air and taking exercise is recommended.
- All external organised events and RYA-led activities prior to 1st May (eg Great British Sailing Challenge, Open Meetings, Training events) will be postponed/cancelled.
- It is your own personal responsibility to self-isolate depending on your age, risk factors, if you have been in contact with anyone showing symptoms, or have any symptoms.
- BCYC would like the current duty rota maintained but we cannot enforce this and it is every member's personal decision whether you are willing and able to be at the club. If you cannot attend, you will not be required to arrange a duty swop, but please email rotasec@bcyc.org.uk to inform him. If you can't do your duty date, we kindly ask that you pick a duty date later in the year.
- Club racing on Sundays (ongoing) and Wednesday nights (due to start 1st April) may need to be self-managed.
- The clubhouse can be opened using the keys which are now kept on site (please log onto the website for new location and access details). The club cleaning routine will continue, and there will be hand washing facilities provided. Members should take personal responsibility for self-policing in terms of avoiding close contact in areas such as the club rooms and changing rooms.
- There will NOT be any catering provided at the club and the bar will be closed. We suggest members bring their own food and mugs/flasks etc if they want to use the urn for hot drinks.
- Please could all members use the club official Facebook page ( BCYC @ Cheddar Watersports) to communicate if you are planning to go on the water and want to find buddies. Additionally, the club has two What's App groups - one for windsurfing and one for general watersports - please email vicecommodore@bcyc.org.uk with your name, mobile number and which groups you want to join, and we will add you to these.
- We want all our members to stay safe and healthy and we appreciate that fresh air and exercise is very important both physically and mentally. Please make the most of being out on the water, or to walk, run or cycle round the reservoir. Please use the stand-up paddle boards, club windsurf kit and club boats - if you need any help or info, email Commodore@bcyc.org.uk or vicecommodore@bcyc.org.uk and we will assist you.
- Whilst adhering to the latest government advice on social distancing, we want all our members to be healthy and well, and to be able to get out on the water whenever possible. We are following the RYA guidance and that of Alistair Dickson, Director of Sport Development at the RYA, who says: "While we have brought these measures in to adhere to government advice on limiting the spread of coronavirus, it doesn't mean that people can't go sailing at all. In fact, getting out on the water can be a great way to look after your physical and mental health in these challenging times."
You can read the full RYA statement here (hyperlink to here: https://www.rya.org.uk/newsevents/news/Pages/rya-suspends-organised-activity-in-light-of-coronavirus-spread.aspx.)
POSH Update
Following the latest advice from HM Government and Public Health England regarding the COVID-19 pandemic, the organisers of #POSH2020 have been in consultation with the Royal Yachting Association (RYA). The RYA have taken the decision to cancel or postpone all training or racing events until the end of April and recommend classes and clubs follow suit. They will extend this advice in a few weeks if necessary. Paignton Sailing Club intend to remain instep with the RYA so will NOT be cancelling POSH at this time. However, this will be kept under constant review. If the event does proceed, there will be considerable changes to the original schedule which shall be announced in due course. The health and safety of our competitors, volunteers and staff remain our number one priority. Further updates to follow.
Noting that everything is subject to change, the GBSC 2020 events are as follows:
The Cheddar Ales Chase, Bristol Corinthian Yacht Club
4th-5th April 2020
Weston Grand Slam, Weston Sailing Club
11th-12th April 2020
Paignton Open for Single Handers (P.O.S.H.), Paignton Sailing Club
9th-10th May 2020
Grafham Belle, Grafham Sailing Club
23rd-24th May 2020
Rutland Sailing Club
13th-14th June 2020
Wilsonian River Challenge, Wilsonian Sailing Club
20th-21st June 2020
Bala Long Distance, Bala Sailing Club
20th-21st June 2020
The Ullswater Ultimate, Ullswater Yacht Club
15-16 August 2020
Grand Finals, Llandegfedd Sailing Club
26-27 September 2020
www.sailingchallenge.org
18/3/2020 16:18